Landscape Lighting
Landscape lighting helps to make your property a wonderful living area even after the sun goes down. Many families or groups of friends love to gather in a backyard to enjoy a cool evening BBQ or relax after the daytime heat has quelled some. In order to really make full use of your property, you need the right landscape lighting.
If you have invested time or resources into landscaping your yard, creating lovely flower beds, well cared for trees and shrubs, and a full green lawn, then you need the right lighting to showcase it. You want your landscape lighting to enhance the beautiful features of your home's exterior, as well as your lawn and garden. The right lighting will also add living value to your outdoor spaces by making the space usable after dark. Proper landscape lighting will also enhance the security of your property by keeping the exterior well lit.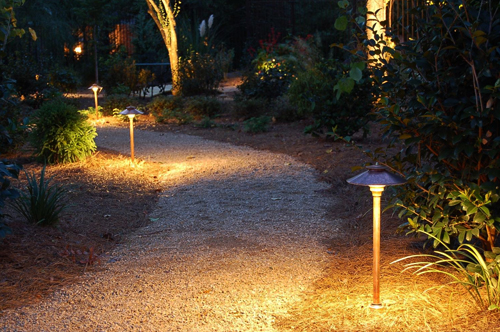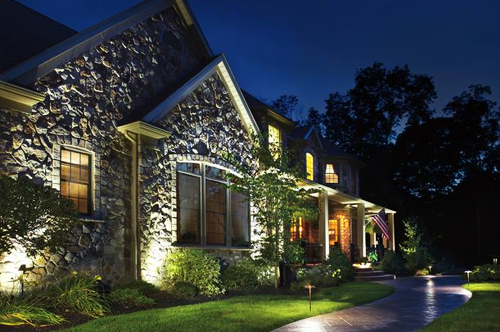 To request a free estimate, please click the button below and fill out the form on the page and we will contact you as soon as possible via email or phone call.