Commercial Irrigation Systems
Commercial projects encompass a variety of projects from Villa Communities, Athletic Fields, Commercial Centers, Franchise Buildings, Federal Projects, School Campuses, Rain Water Harvesting, and more. Computer controlled and 2-wire systems have become a specialty of ours for many applications and allow the site control that was once not an option. Additionally, Rain Water Harvesting and ET Based irrigation systems are a major component of several newly designed commercial irrigation systems.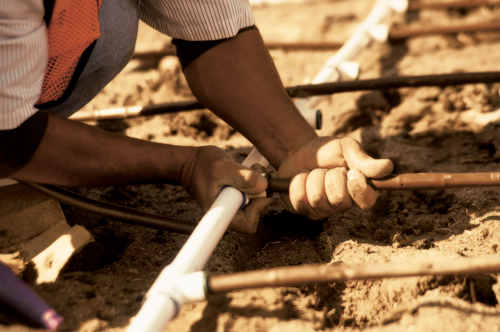 Lawn Irrigation Services
We can provide your home or commercial sprinkler system with complete maintenance and repair services:
Design, Install, Maintenance
Repair winter damage from improperly drained systems
Automatic Lawn Sprinkler Systems
Drip irrigation Systems
Rain Sensors
Irrigation Parts & Service
Repair or replace clogged sprinkler heads
Shrub & Flower Garden Coverage
Troubleshoot and repair malfunctioning controllers
Repairs on all sprinkler system electrical problems
System Start Up & Winterizing
Test your backflow device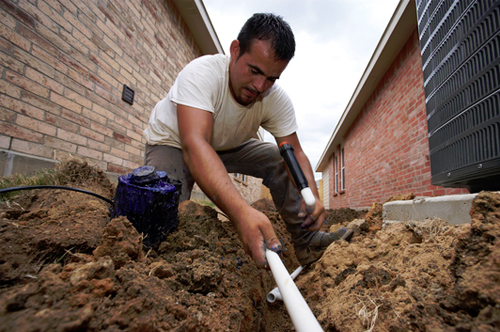 To request a free estimate, please click the button below and fill out the form on the page and we will contact you as soon as possible via email or phone call.