About My Lawn Irrigation
Since establishing My Lawn Irrigation and Lighting in 1979, we have taken our company from a small part-time operation to a leader in the irrigation and outdoor lighting industry. Based and registered in Miamisburg (Across for the Wright Brothers Airport) we serve the entire Dayton and surrounding areas. We are a locally owned company, insured and bonded for our clients' protection.
Mission Statement
Our mission is to provide professional, expert workmanship in every job we undertake. Whether the job is small or large, we strive to exceed a customer's expectations. Our goal is to perform each job in a timely, efficient manner offering the best in workmanship and materials. Quality is our standard, not our goal and we will continuously strive to do better. At My Lawn Irrigation and Lighting, our reputation is based on high standards and satisfied customers.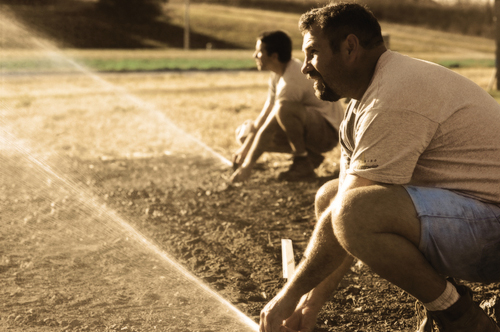 To request a free estimate, please click the button below and fill out the form on the page and we will contact you as soon as possible via email or phone call.